I couldn't help myself! This is becoming an addiction!
This van was listed for sale here on this forum for over 4 months and I couldn't resist the temptation, though it's going to cost over $6000 to ship it to me and another $1000 in registration formalities. Anyway, I couldn't bear to see it head to the junk yard.
The previous owner owned it for nearly 20 years, and performed many upgrades, including a new rear axle, new 302 and C6 transmission, Hellwig sway bars, and lots of other mechanical stuff. Since it's been in Los Angeles all its life, rust damage is minimal.
1973 is the first year the Parcel Delivery Van was offered by Ford on the Econoline chassis, and this is the 12-foot version. JKLNHYD recently found a 10-foot version parked at a property: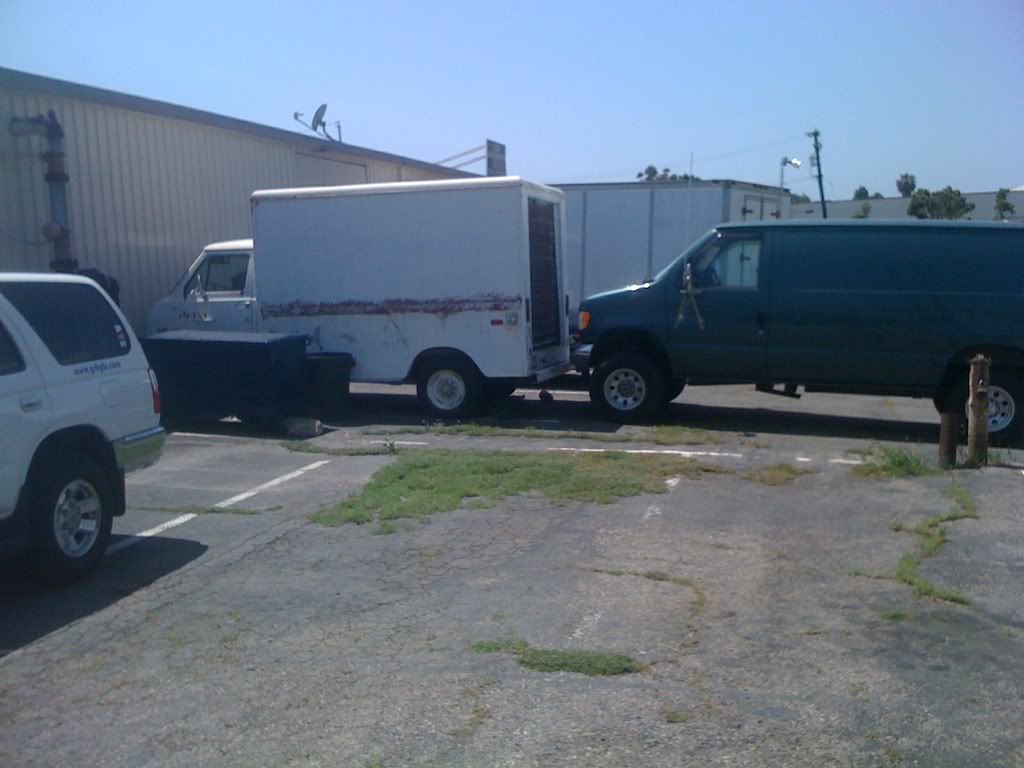 How many of these have survived, I wonder. I certainly don't recall seeing too many on the road back in the 70s, but then again, I probably wasn't looking for them. However, this body was offered only 2 years, '73 and '74. Apparently the box was produced by Grumman, but according to my VIN data plate, the van was built in Lorraine. Also, the data plate shows it to be an E346, which decodes as a regular Econoline 300. From my literature (factory manual), the Parcel Delivery Van should have a designation as E371, E372, E381 or E382. Does anyone know any more information concerning this, or how these vans were produced? For example, were they completely finished in house at the Lorraine plant, with the bodies shipped in, or were they finished off-location? I'm curious.
Well, I'm hooked on Econolines and am happy to have found this one.
And if anyone can help me find parts, I'd be much obliged. The A/C system has been removed on my request, and now I need two glovebox assemblies (one for this truck and one for my Chateau, which I've been trying to buy for 8 months now).